Cleopatra, Queen of Ancient Egypt, took baths in donkey milk to preserve her beauty and youth!
About 700 Donkeys a day were needed to provide enough milk for her bath.
Cleopatra was not the only one who enjoyed the benefits of the donkey milk baths; historic records show that donkey milk was often used as a treatment to revitalize the skin.
In the Ancient world, Cleopatra, Queen of Egypt was regarded as a great beauty.
Cleopatra bathed every day in asses' milk, and Pope Francis said he thrived on it as a baby. Now remarkable results are being reported in people with asthma, eczema and psoriasis who drink it or use soap made from it.
Made in County Leitrim Ireland Quail Farm Soap Studio cares about the welfare of the animals that produce the milk for the soaps
They are first and foremost animal and donkey lovers. This is why they live in the countryside and surround ourselves with animals. Some might say they prefer animals to people. 🙂
So animal welfare is of paramount importance to them. A Jenny or female donkey is pregnant for 11-14 months before giving birth. When the foal is born they spend the first 3 months feeding from their mother.
After three months, they naturally begin to wean off mothers milk onto grass and feed. This is the normal process both for humans and all animals. Only at this point do we begin to take any excess Donkey Milk from the Jenny and only when the foal has had its fill.
The more relaxed and contented the Jenny and foal are, the more milk the Jenny will produce. On the farms we source from, the Jenny is calmly milked with her foal alongside her. She instinctively knows if the foal has had enough milk first. So her milk will not even flow from her teats if she feels her foal needs more. Moms are clever!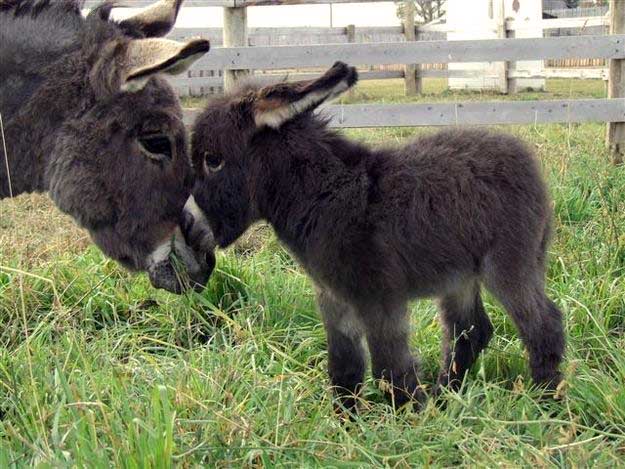 They also found that in the farms that produce their Donkey Milk, the donkeys are so relaxed and happy, they produce up to 3 litres of milk a day, twice the level of an average donkey.
As any animal lover will tell you, a happy animal is one that is relaxed, acting and eating well. Producing up to 3 litres of milk a day shows they are doing something right. They don't take 3 litres a day, they don't need that much but just the fact that the Jenny can produce that much is a sign she is healthy and happy.